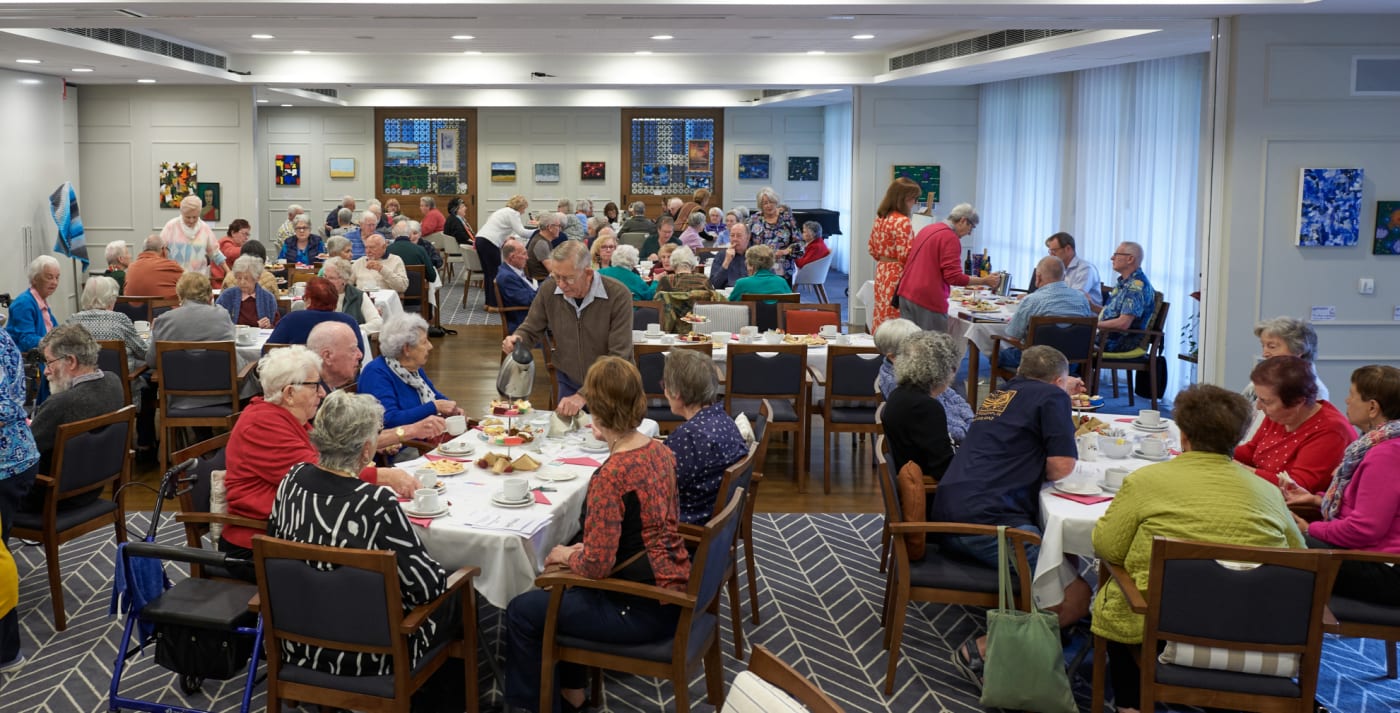 A Remarkable Success! - Levande Cardinal Freeman's Parkinson's NSW Morning Tea & Art Exhibition
A Remarkable Success! - Levande Cardinal Freeman's Parkinson's NSW Morning Tea & Art Exhibition
On Thursday, August 24, 2023, more than 90 people gathered at the Cardinal Freeman Clubhouse to partake in the Parkinson's NSW Morning Tea & Art Exhibition, organised by none other than our beloved resident and art enthusiast, Michael Costello.  
Parkinson's disease, a relentless neurodegenerative disorder, casts a shadow over the lives of thousands in Australia. It affects not only those diagnosed but ripples through their families, friends, and caregivers. Recognising the gravity of this situation, Parkinson's NSW, in partnership with Levande Cardinal Freeman, embarked on a mission to raise awareness and crucial funds. Every guest, every purchase, every dollar contributed was a step toward enhancing the lives of those grappling with Parkinson's.  
The morning kicked off with a delightful spread of teas and treats that would tantalise even the most discerning taste buds. The main event, of course, was the art- Michael showcased his collection of paintings, and attendees had the privilege of appreciating these masterpieces up close. 
But what made this art exhibition truly exceptional was the auction. Michael's paintings were greatly appreciated and admired with attendees lining up to take home his pieces. The event raised over $4000, a testament to the generosity of those who attended.  
Many from our Levande team joined in on the event including General Counsel and Company Secretary Katie Newton-John, and Head of Risk and Compliance, Fadia Bazzi. 
The residents of Cardinal Freeman enjoyed the high tea, savouring not just the delectable treats but also the knowledge that their community has made a positive impact.  
To everyone who contributed, attended, and supported this event, we extend our heartfelt gratitude.