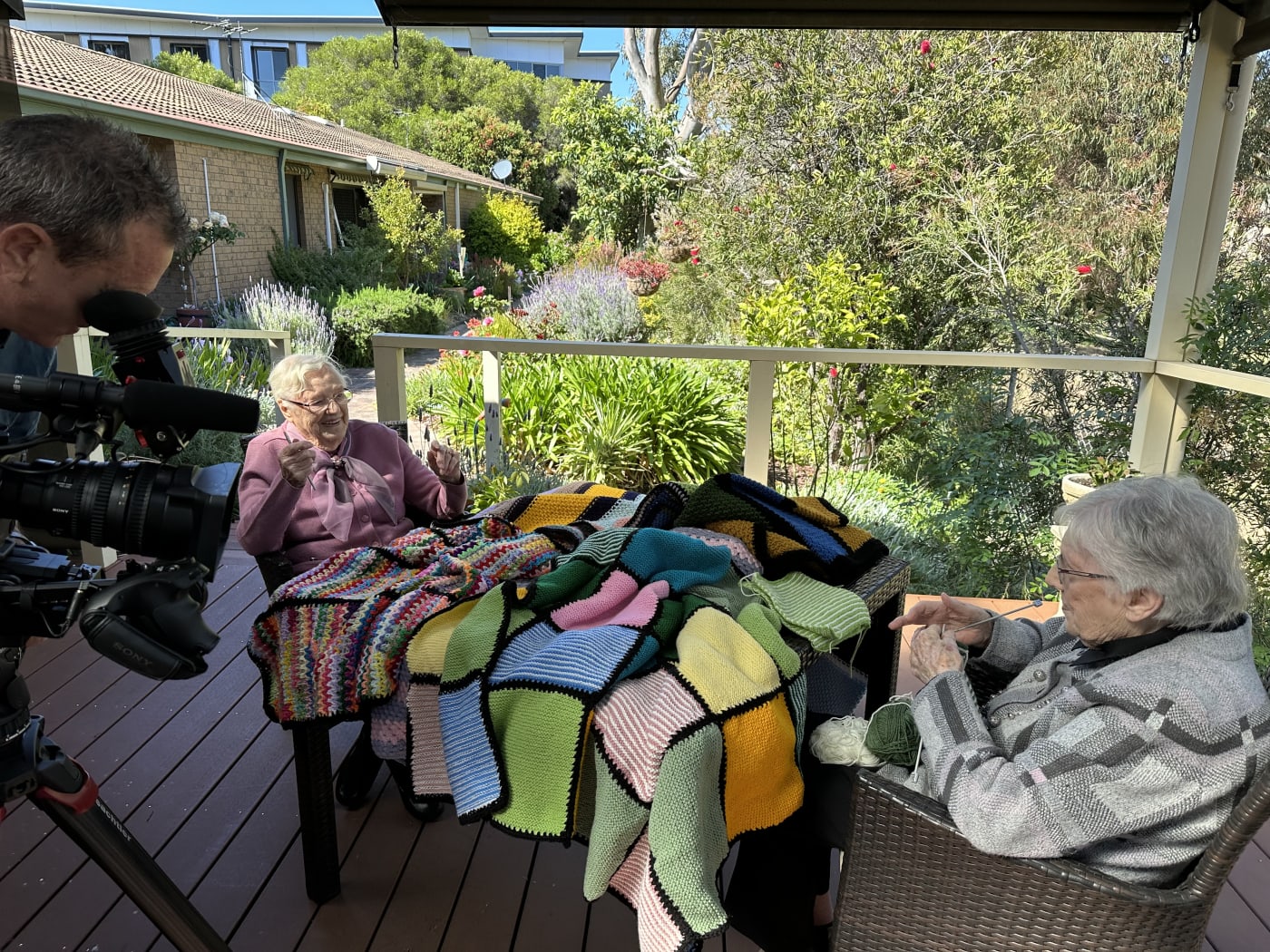 Unity's Knitting Group Needs Your Help
Unity's Knitting Group Needs Your Help
Residents of Levande Unity's knitting group are reaching out to their local community for support.
Pat Porter (101), who set up the knitting group at Unity, as well as fellow member Shirley Gully (91), have a shared interest in knitting, crochet and giving back to their community.
In response to an increased demand from the local children's charity- Treasure Boxes, the Unity knitting group shifted from crafting knee rugs to producing full-sized blankets, made by stitching up to 40 small knitted squares. These are then donated to families, refugees, and individuals experiencing homelessness.
The group relies on balls of yarn donated by the community, and at present, the group's yarn supplies are running low. They are now reaching out for yarn donations.
Whether you can spare a single ball of yarn or more, your contribution will make a meaningful impact.
If you do find any spare yarn lying around, it can be donated to the Reynella Neighbourhood Centre, at 164 – 170 Old South Road, Old Reynella, South Australia, 5161.
Hear the full story on Channel 7's Ray of Sunshine here