1 of 6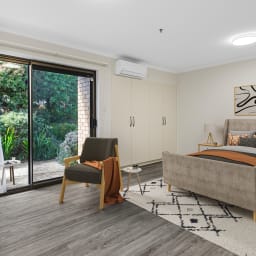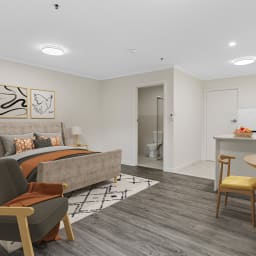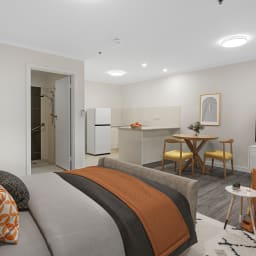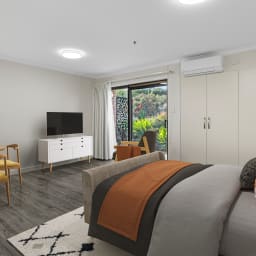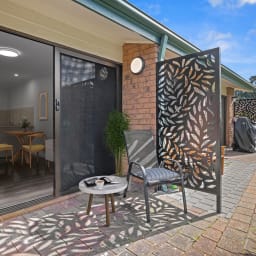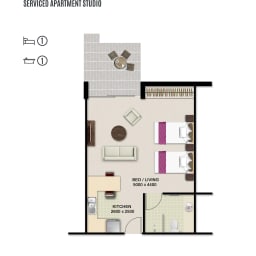 122 Studio | Serviced Apartment
$136,000
Retiring at Levande Unity means that you'll have more time to do things you love! Living in a serviced apartment, you can enjoy all the benefits of living independently in the community and still have help close at hand if you need. Studio Apartment 122 features: - Daily meals (breakfast, lunch and dinner) - Weekly towel and linen laundry service - Reverse cycle air conditioning - Kitchenette with breakfast bar - Excellent storage with BIRs - East facing for morning sun - Sunny courtyard off living area - Close to community hall and visitor parking - Electricity and water included - Parking available on request - Fitted with a 24-hour emergency call system - Located close to dining hall, community centre and communal outdoor facilities
Please refer to Change of Mind Money Back Guarantee.
*Prices correct as at 30/11/23. Exit fees and other charges are payable. For details call 1800 72 71 70. Subject to availability. Photographs, illustrations, and virtual tours are indicative only. Furniture and accessories not included.
Availability of contract options depend upon the village and the type of home. The entry payment and fees payable are based on the contract option you choose. Usually, you will pay a departure fee when you permanently leave the village. You may also be entitled to a share of any capital gain (or required to share any capital loss) with the villager operator. Please refer to the residence contract for the full terms and conditions.