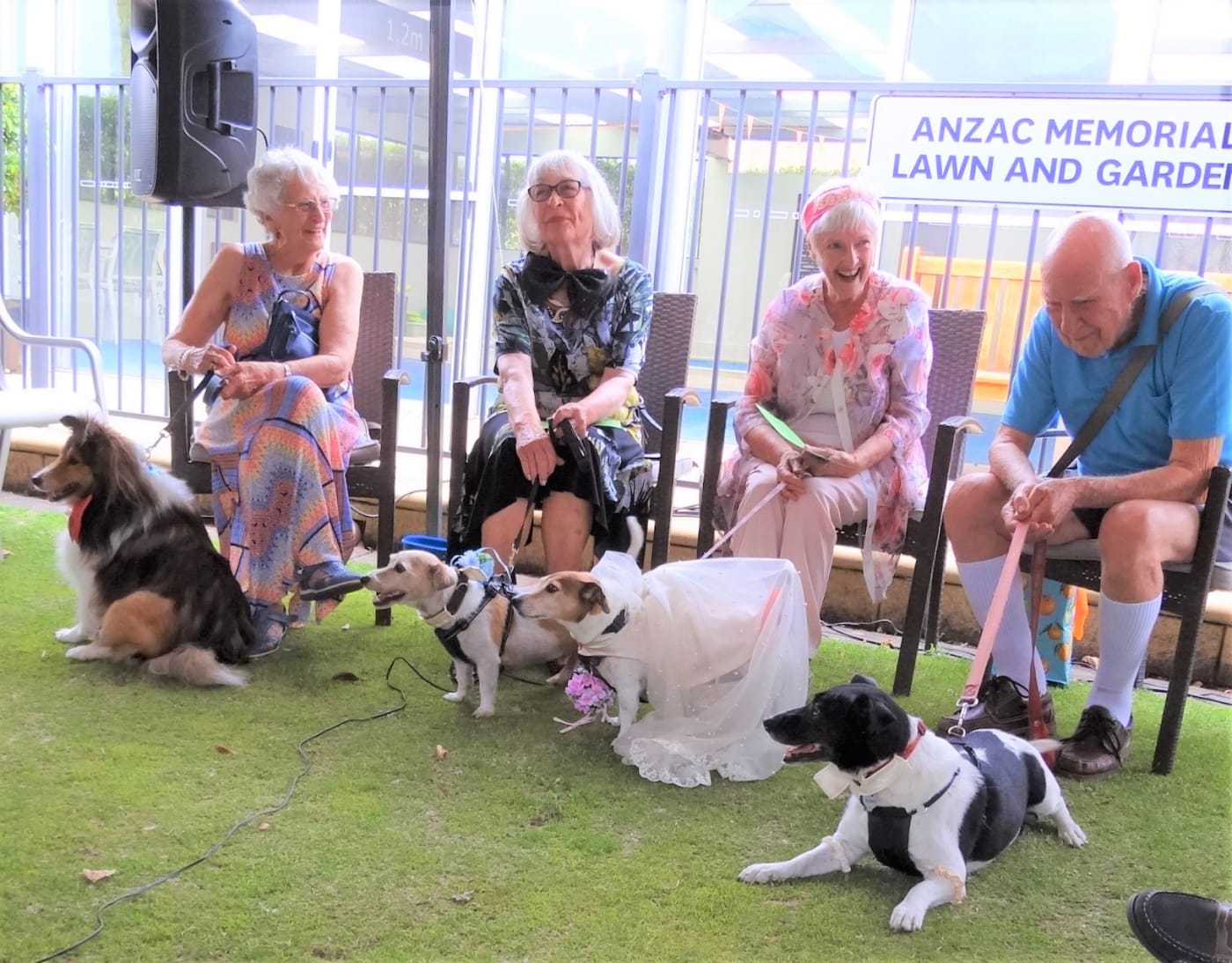 Wally and Lily's Purr-Fect Wedding
Wally and Lily's Purr-Fect Wedding
A purr-fect wedding! Furry friends, Wally and Lily were joined in mutt-rimony this year at Hillsview!  
Wally was adopted by Hillsview resident, Renate Petersen after he was found malnourished and injured on the streets. Lily, Hillsview's 10-year-old Jack Russell Terrier, joined the community with her owner, Jen Ranger. It was love at first sniff for the two fur-crossed lovers who spent two years enjoying walking dates and puppuccinos.  
This year, the pair made it official when Wally asked for Lily's paw and exchanged vows. The paw-fect pair promised to always share treats while their paw-rents and friends enjoyed music and refreshments. Renate stated, "It was Lily who stole his heart. The two have spent countless hours together and always greet each other with a kiss". 
The event was also a fundraiser for the Animal Welfare League with attendees encouraged to donate to help other neglected pups. Our Village Manager, Darren Ward was warmed stating "From his [Wally's] very sad start to life as a neglected and abused stray to now a much-loved pampered pooch. It's beautiful to see how all at Levande Hillsview have made him feel at home" ... "While Wally and Lily's wedding is a bit of fun for Levande Hillsview, it is also a celebration of the deep sense of community we foster". 
Our pet-friendly Hillsview community offers vast green spaces and a dog park for the pups to enjoy, we encourage residents to bring their four-legged friends on their retirement journey. It provides a great way for residents to socialise and meet new people, building friendships that feel like family, and helping to combat any sense of social isolation.