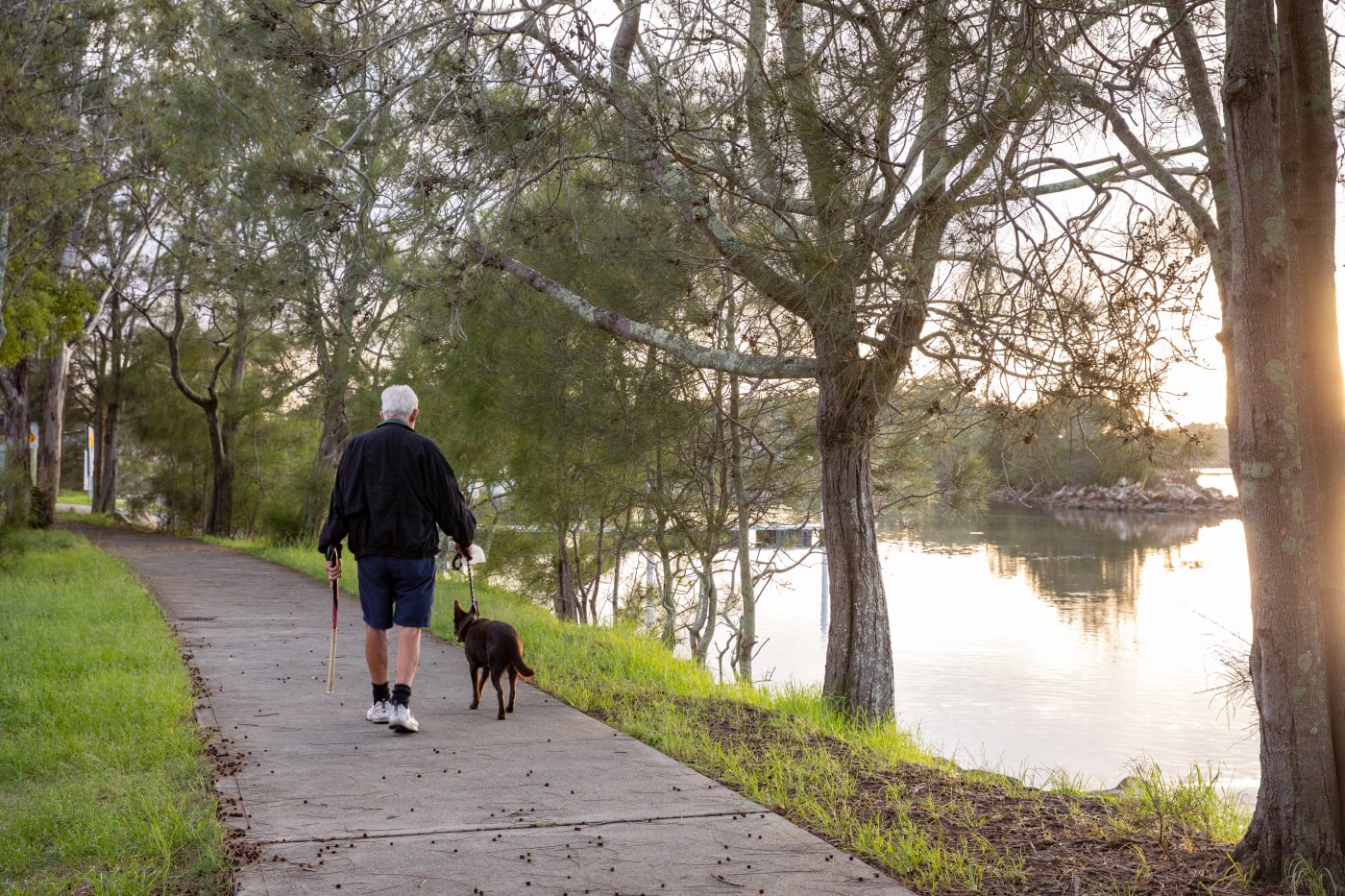 With location comes lifestyle, and Camden View will keep you living life to the fullest. From beaches, national parks and dining – you really are living amongst everything you need!
There is a reason why the Camden Haven is referred to as a haven. We've selected a few of our favourite options to fill your days!
Laurieton War Memorial Baths
Location: 1 Laurie St, Laurieton, NSW, 2443
Phone: (02) 6559 9072
Take a dip at the the local outdoor swimming pool- Laurieton War Memorial Baths, a community gem offering a refreshing escape in the heart of Laurieton. Perfect for a leisurely swim or sunbathing, this outdoor pool provides a wonderful setting to unwind and cool off.
Camden Haven River
The Camden Haven River is the perfect place to enjoy a some gentle exercise and a little fishing, if you're lucky! Enjoy fishing in the river's calm waters and having relaxing walks along the shore. Plus with it's proximity to the Levande Camden View community, your new go-to spot is practically at your doorstep.
National Parks
There is a range of national parks with beautiful walking paths and amazing views nearby Levande Camden View.
Dooragan: With breath-taking walks and panoramic views, this park is a haven for those looking to get out of the community for some exercise. The walking tracks here are suitable for all levels of fitness.
Diamond Head: This park has various walking tracks that have beautiful panoramic views of the coast, mountains and forest. With it's prime beachside location, it's no surprise this place is a favourite for our residents.
Point Perpendicular: This coastal trail has amazing scenic coastal views to Port Macquarie and Diamond Head. The lookout here is also very popular among the bird watchers in the community and you can even do some whale watching from there!
Beaches
North Haven: A short 5-minute drive away, is the perfect place to take a beachside stroll, enjoy the sunshine, go for a swim and maybe even try surfing! With lifeguards on duty, it's a safe and inviting spot for beachgoers of all ages.
Pilot Beach, Camden Head: For those who prefer calmer waters, Pilot Beach at Camden Head, also a 5-minute drive away, offers a serene beach experience. It's a great place to relax and escape to.
Rainbow Beach, Bonny Hills: A short 10-minute drive from Laurieton, is a captivating spot with lifeguards on patrol. Enjoy the sun, sand, and surf on this picturesque coastline.
Laurieton Seafoods
Location: 7043 Mill St, Laurieton, NSW, 2443
Phone: (02) 6559 6000
Laurieton Seafoods is a local treasure, and is just a short walk away. Renowned for its delectable fish and chips, it's the go-to destination for a mouth-watering seafood feast- you'll see why our residents visit so often.
Laurieton United Services Club
Location: 2 Seymour St, Laurieton, NSW, 2443
Phone: (02) 6559 9110
The Laurieton United Services Club offers a variety of entertainment options and is just a 4-minute walk away! Enjoy socialising, dining, and participating in a range of activities including social bowls, bocce, poker and golf. It's the perfect place to relax and unwind.