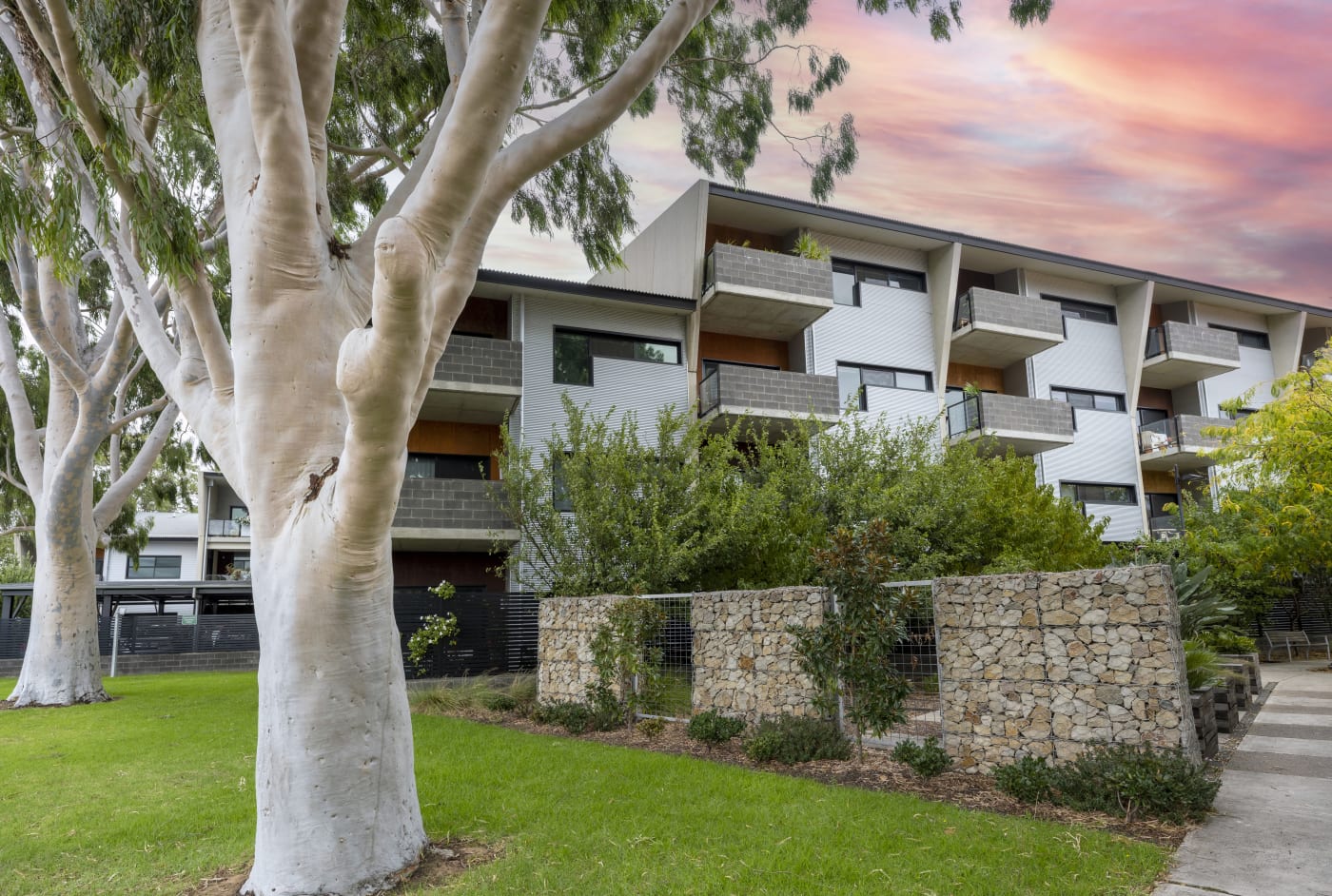 With location comes lifestyle, and Somerton Park will keep you living life to the full. Enjoy your days with a trip to the beach, a spot of shopping, a drink with friends or sampling the local foods.
From the parklands at Glenelg Beach, popular shopping strips and local watering holes – live amongst everything you could possibly want at Somerton Park. We've even selected a few of our favourite options to fill your days!
Glenelg Beach
Location: Cnr Jetty Road and Colley Terrace Glenelg
Phone: 08 8229 9999
Just three kilometres down the road from our community, you'll find Adelaide's most popular city beach, Glenelg Beach! Renowned for its stunning sunsets, rich heritage, charming hotels, bustling shops, sidewalk cafes and entertainment.
Take a dip, stroll the jetty and watch the sunset over the ocean. With several parks along this beautiful coastline, you can enjoy a picnic barbeque with friends, take the grandchildren for an outing at the playground or simply relax in the sunshine and green space with a good book. Or, catch up with friends for an afternoon drink along the Promenade at the popular Marina Sunset Bar.
In the summer months, the area really comes to life with a huge variety of family friendly entertainment and sporting activities too.
How good is it to have all of this in your extended backyard!
Broadway Hotel
Location: 61 Broadway Broadway Glenelg South
Phone: 08 8295 2175
Located just off the popular esplanade of Jetty Road, you'll find Glenelg South's most renowned strip for major retailers, fashion, dining and of course the iconic Broadway Hotel. Family operated, this pub offers a cosy atmospheric bistro and lounge bar, as well as the traditional front bar.
Immerse yourself in the local community and enjoy a drink with friends. Diners can always enjoy a fabulous variety of meals at a great price with top quality, good old-fashioned service. Plus, you can take advantage of your new local with their Senior's Broadway Menu Lunch that is available 7 days a week.
Westfield Marion Shopping Centre
Location: 297 Diagonal Road Oaklands Park
Phone: 08 8298 1188
How lucky are you, living just 3km away from the largest shopping centre in Adelaide and South Australia, Westfield Marion Shopping Centre. More than just a shopping centre, Westfield Marion is a lifestyle destination with inclusive and welcoming spaces designed throughout the centre serving as a place to catch up with friends, family or get in some good people watching!
So, whether you want to shop at one of their many retailers both big and small, pop down for a coffee with friends, catch up with family over lunch, take your grandchildren to the playground or catch the latest must-see movie, it's all under the one roof. This lifestyle hub is about so much more than your daily errands, and it's right there for you to enjoy however you like to fill your days! Even better, our community offers a bus service to and from the shopping centre just for your convenience.
Becks Bakehouse
Location: 21 Oaklands Road Somerton Park
Phone: 08 8295 4434
Take a journey with us, back more than three decades, and picture a small set of ovens, a couple of trestle tables, one cash register and a little fridge … what you have here has now grown into a place our residents love to visit, Becks Bakehouse!
Just a 900m stroll from our community, Becks is the go-to for the daily pickup of fresh bread during a morning walk, or a familiar place to sit back with your friends and eat the day's freshest baked goods.
Not only is this signature bakehouse of Adelaide right down the road from you, but they also have a loyalty program that allows you to enjoy specials on their scrumptious cakes, cookies ice-creams and toasted selection. Yum!
Lampshade Coffee Lounge
Location: 78 Byre Avenue Warradale
Phone: 0403 820 394
How do you know that you're getting the best coffee about!? When it's rated 9.5/10 by Adelaide's renowned The Coffee Bible.
The Lampshade Coffee Lounge is more than just a coffee shack, it's a place to take you back to your younger years, listen to some vinyl and the odd cassette tape while enjoying quality time with your friends or loved one. Like any good coffee place, this lounge also comes with chocolates, home baked goods, house-made marmalade and pickles.
What more could you ask for than a lounge filled with your local community, good coffee and good local know-how!?