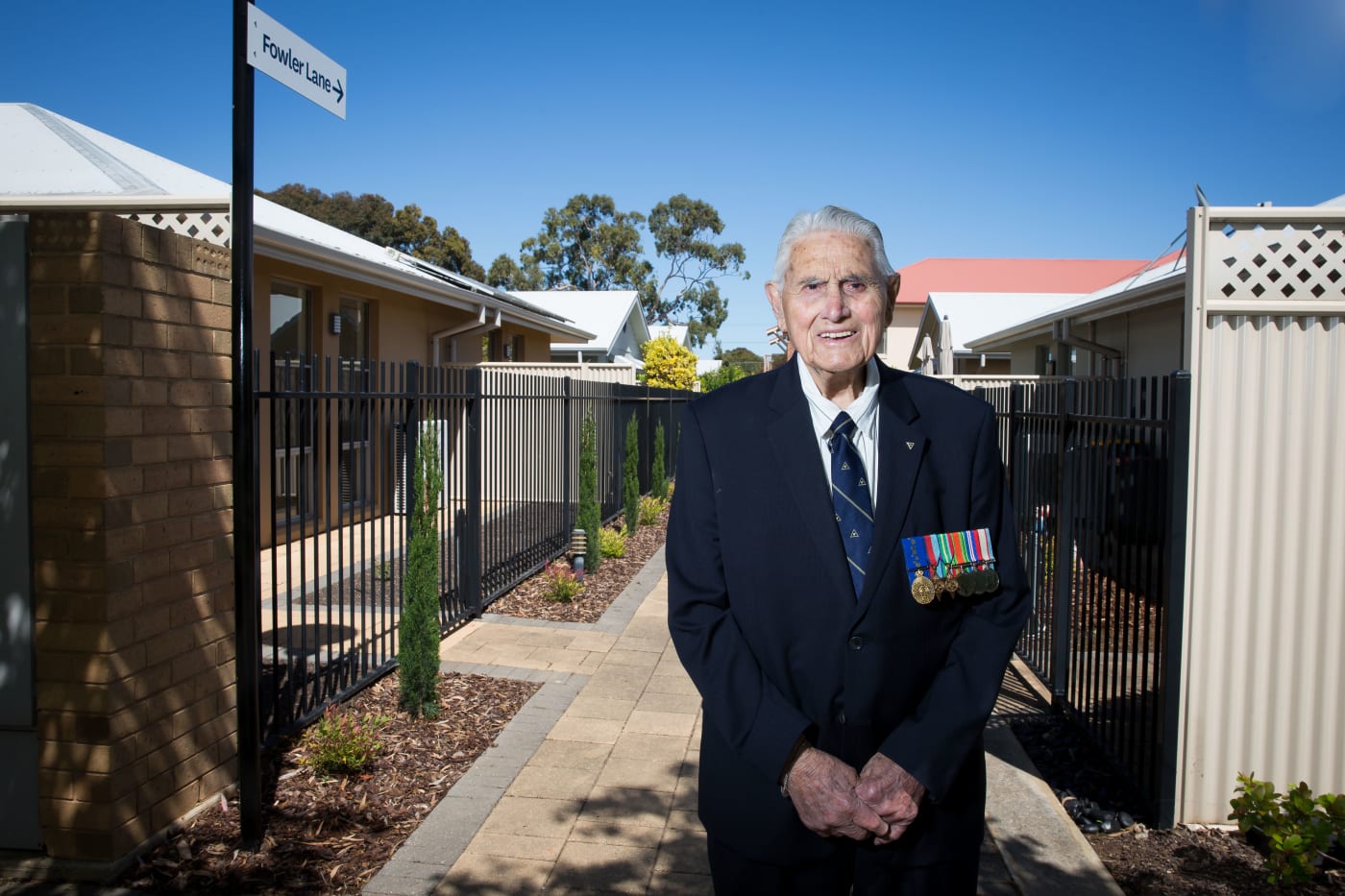 101-year-old WWII veteran honoured with a street at his Adelaide retirement community
101-year-old WWII veteran honoured with a street at his Adelaide retirement community
World War II veteran and Japanese prisoner of war survivor, 101-year-old Keith Fowler, has been recognised for his service to the country with a street now bearing his name.
The naming of Fowler Lane has been unveiled at Levande Somerton Park where Keith has lived independently in his own unit for 15 years.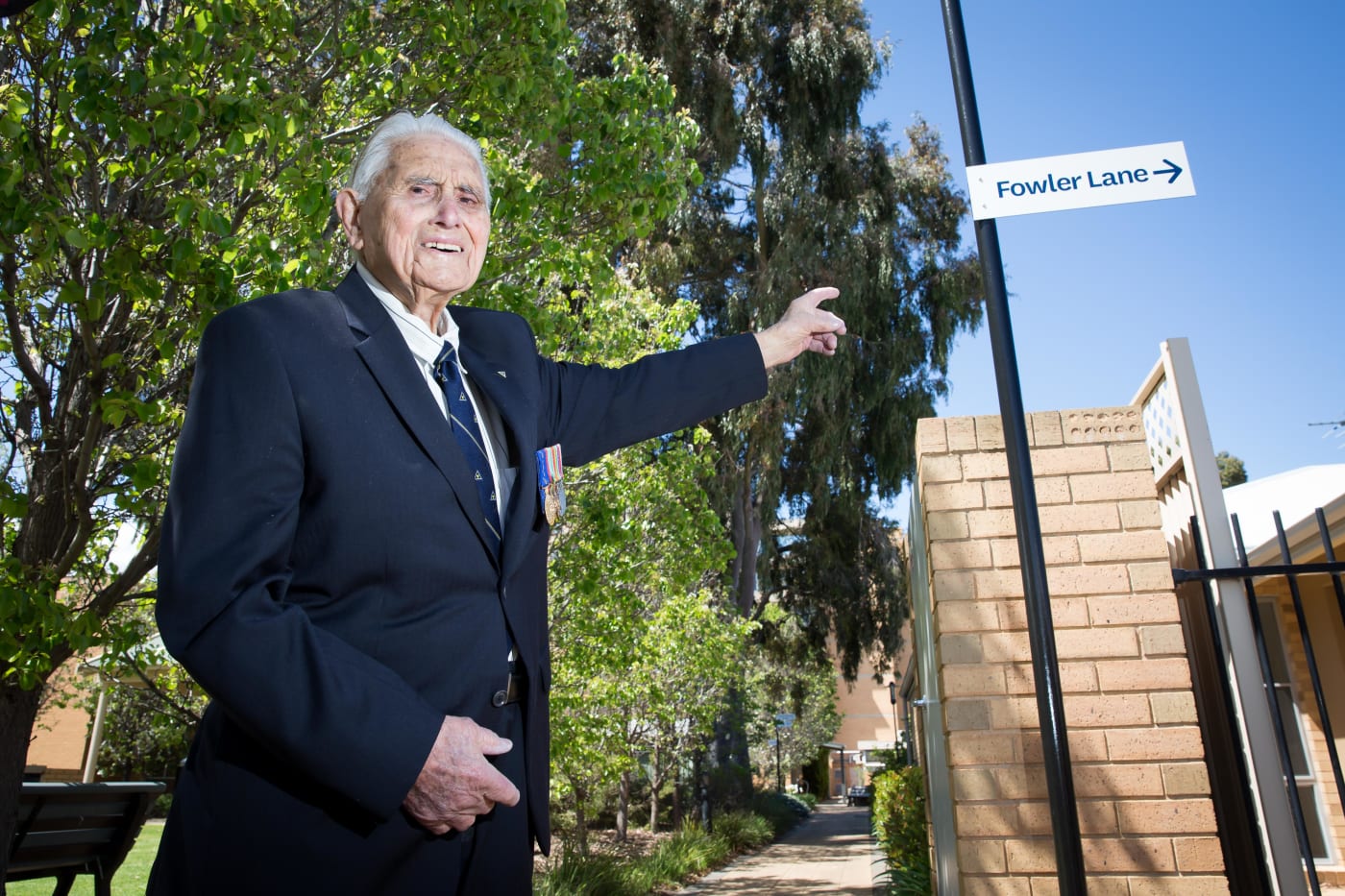 After enlisting in the Australian Imperial Forces (AIF) in 1940, Keith served in Syria and Java before he was captured by the Japanese and forced to work on the infamous Thai-Burma Railway for more than three years. He is the last surviving member of Australia's 2/3rd Machine Gun Battalion.
Now one of the most loved and respected residents at Levande's Somerton Park community in South Australia, Keith - who will turn 102 on November 19 - has been a vibrant contributor to the community's social life for more than a decade, delighting his neighbours with his sense of humour and positive outlook on life.
Keith said he was honoured that his community has recognised his service and friendship with the unveiling of Fowler Lane.
"I never thought anyone would do something like this for me," he said.
"It was the biggest surprise and I feel honoured that my community thought I was worthy."
While the experiences of war were punishing, Keith said he does not regret his service and that Remembrance Day is an important time to remember his fellow servicemen and women.
"I'm so proud to be an Australian, it's the best country in the world," he said.
"I'll always mark this day, it's an important time to honour the bravery and sacrifice of those who fought for our country.
"None of the boys are left anymore, I'm the last member of the battalion and I feel honoured to represent those who have passed.
"I had to go through those experiences to make me who I am.
"And now I just want to make other people happy."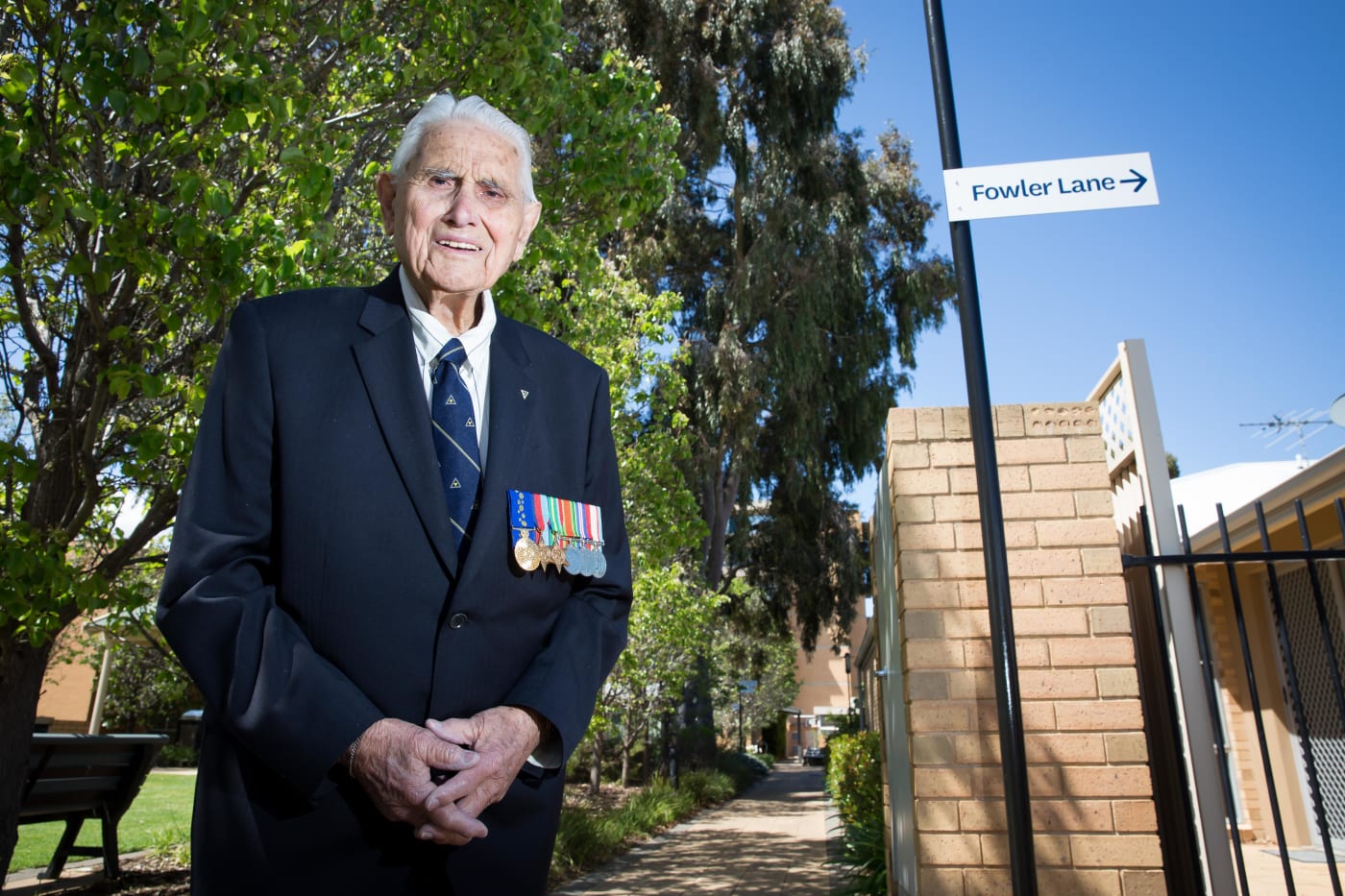 SA Operations Manager, Christian MacIntosh, said Keith is one of Levande Somerton Park's most treasured residents who inspires his neighbours and community staff with his positive and happy nature.
"Keith bravely fought for our country and the naming of Fowler Lane has been well received by his neighbours in a sign of their respect for his service and friendship," he said.
Thank you for your service, Keith.