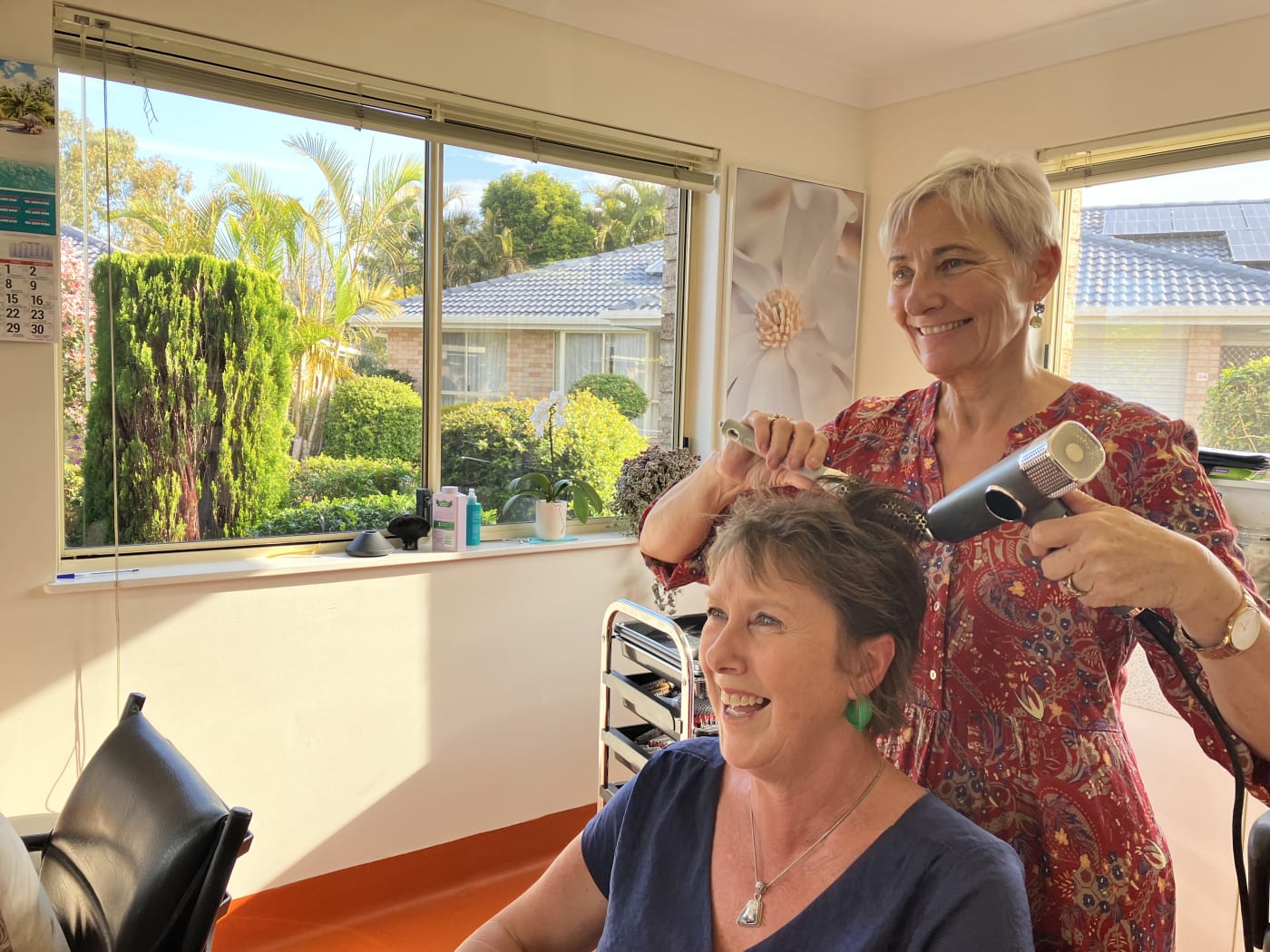 Meet Jenny- Lincoln Gardens' Hairdresser
Meet Jenny- Lincoln Gardens' Hairdresser
Celebrating 20 Years of Friendship and Fabulous Hair with Jenny at Levande Lincoln Gardens.
Meet Jenny Forwood, the heart and soul of our hairdressing salon at Levande Lincoln Gardens. For over two decades and since the day our doors first opened, Jenny has been making our residents look and feel their best.
But it's not just about hair for Jenny, it's about creating meaningful relationships with our residents that brings her great pleasure.
And speaking of company, Jenny's adorable dog, Sushi, often accompanies her to work. Sushi isn't just a pet; she's a companion for our residents, which brings them great joy. Many of our residents were dog owners themselves, so Sushi's visits rekindle fond memories.
While Jenny works her magic on the residents hair- whether it's stylish sets, vibrant colours, elegant perms, or flawless blow-drys. Sushi often sits in her bed, except when she hears the unmistakable sound of tea preparation. Sushi knows that tea time comes with treats, and she's always ready for a biscuit!
Jenny's salon isn't just about hair, it's a place where stories and heaps of laughter are shared. Sometimes, Jenny even finds that our residents spend more time chatting with Sushi than to her!
Jenny has been an integral part of our community and visits every Tuesday & Thursday. She reminds us that it's the people (... and pets) that make Levande Lincoln Gardens a true community. Thank you Jenny and Sushi, for being a cherished part of our family!