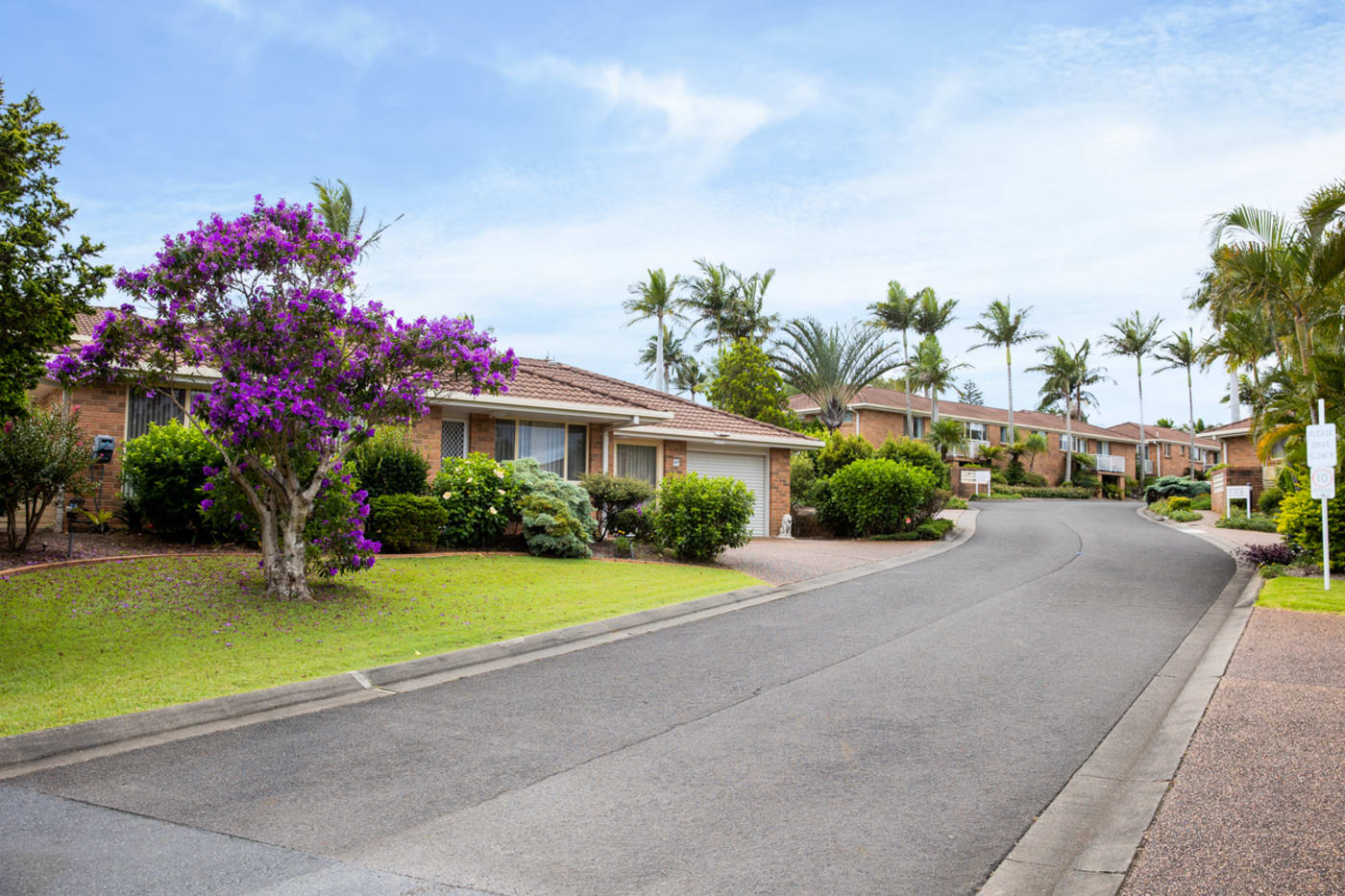 With location comes lifestyle, and Bellevue Gardens will keep you living life to the full.
Only a hop, skip and a jump away, you have so much to enjoy with family, friends and your local community. From trips to the beach, golf, shopping and scrumptious local cuisines – you are living amongst everything you need right here.
Here are a few of our local favourites we know you will enjoy too!
Port Macquarie Library
Location: Grant St, Port Macquarie
Phone: (02) 6581 8755
Website: https://mnclibrary.org.au/
When you visit Port Macquarie Library, 1km from our community, you will soon realise that this is more than a place to borrow a book – this is a place filled with events, exhibitions, workshops and even play zones for the grandkids.
One day you might find yourself sitting with a group of friends enjoying a cuppa and hearing from a local author, you might find yourself taking part in workshops like Food Smart Tips and Tricks or you might find yourself enjoying a leisurely stroll along the Port Poetry Walk – an experience and literary journey unlike others.
In visiting this library, it really can be a full day outing whether that's on your own, with your village friends or as a trip with the grandkids. There is always something planned and something for you to enjoy.
Town Beach
Location: William Street, Port Macquarie
Our residents are absolutely spoiled being just 1.7km from this stunning beach. The 600 metre long beach curves between the southern river entrance wall and a jagged 15 metre high headland, capped by the pilots' flagstaff.
With this picturesque beach so close, why not pop your umbrella up in a nice little possie on the patrolled beach and enjoy a swim, basking in the rays or sitting back with a good book. There are open grassed spaces, picnic facilities and a local kiosk serving up delicious food and coffee with a side order of sea breeze too! Walk off lunch with the grandchildren in the nearby playground topped off with a stroll along the picturesque Town Beach break wall with its colourful graffiti rocks too.
However your ideal day goes, the beach is calling with sand between your toes, refreshing ocean water and sunshine for your soul.
Port Macquarie Golf Club
Location: Ocean Drive, Port Macquarie
Phone: (02) 6582 0409
Website: https://www.portmacquariegolf.com.au/
When you picture your retirement...do you picture days well spent on the course greens? Do you picture long lunches in the clubhouse? Of course you do!
Luckily for you, the Port Macquarie Golf Club has all the facilities, services and events you could need for a thriving golfing lifestyle. Just 4.3km down the road, this club is known by its members for great golf, great food and great fun!
Enjoy rising early and teeing off with a group of friends, enjoying some healthy competition and refining those skills. After your round, why not head back up to the clubhouse for a well-deserved beverage, meal and some good old banter between friends. The bar and brasserie have you covered.
Whether a seasoned golfer or you're new to golf, there's memberships to suit you and the onsite pro shop can get you and your technique right on par!
Port Central Shopping Centre
Location: 42 Horton Street, Port Macquarie
Phone: 02 5525 1000
Website: https://portcentralshopping.com.au/
They say shopping is a form of retail therapy - but who needs an excuse?! Let's head to our local, Port Macquarie Shopping Centre, an easy 1.9km away for a good spot of shopping, dining and entertainment.
With major retailers like Target and IGA plus more than 55 specialty stores, you're going to get a lot more than your daily groceries done! Why not pop into Bookface Café and sit back with a cuppa and muffin while reading the latest headlines. You could then get your hair done at The Hair or even catch one of the many planned events. And, on Tuesdays the food court comes alive with local, passionate food stalls boasting a diverse range of locally make and produced food.
The funny thing about a shopping centre... is you go for one thing and end up spending hours entertained!
The Stunned Mullet
Location: 24 William St, Port Macquarie
Phone: (02) 6584 7757
Website: https://thestunnedmullet.com.au/
Do you have a special occasion coming up and you're not sure what to do?! Well stop wondering as The Stunned Mullet is the perfect venue, conveniently located 2.3km from our community.
The Stunned Mullet is your local seafood-style restaurant with a mouth-watering menu including WA scampi linguine, glacier 51 toothfish and Mandagery creek venison. So, whether it be a romantic dinner for two or a group celebration, you will enjoy this special place full of ambience, great conversation and fine dining.
With several awards under their belt, it's no surprise to read the excellent reviews - "this outdid my expectations on every level", "words cannot do this place justice", "I am not surprised this restaurant has a 'hat' – equivalent to a European Michelin Star" and "food and service were absolutely outstanding".
So what milestones are coming up? Book us in!