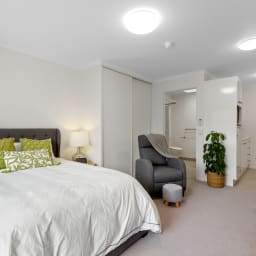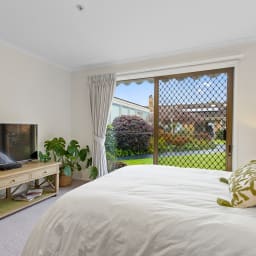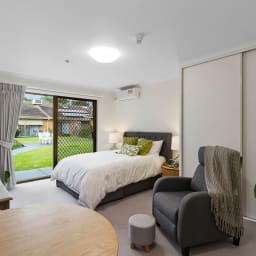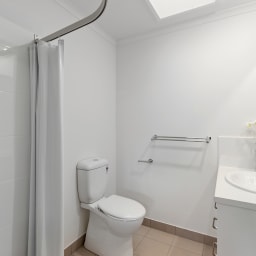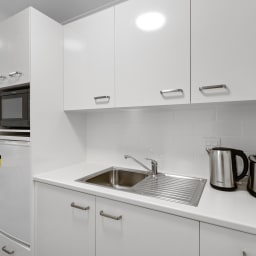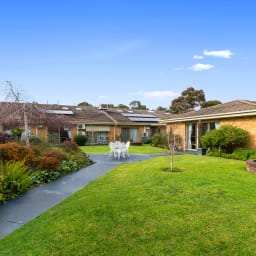 Studio | Serviced Apartments
$147,000 - $149,000
Join our waitlist
This property is currently sold out. Please contact the sales team for more information.
Our Serviced Apartments are situated in the heart of the community. Living in a serviced apartment, you can enjoy all the benefits of living independently in a retirement community and still have help close at hand if you need it. In addition to having delicious daily meals prepared and cooked for you, your house will also be cleaned regularly. The friendly staff can take care of the heavier chores such as washing towels and bed linen. With these tiresome household tasks taken care of, you can sit back, relax and spend time with other residents.
Studio serviced apartments
Modern kitchenette
Light-filled open-plan living
Split system air-conditioning
Bathroom with large walk-in shower
Great storage
Access to beautiful central courtyard or private courtyard
Daily meals (breakfast, lunch and dinner)
Towel and linen laundry service
Fitted with a 24 hour emergency call system
Located close to dining hall, community centre and communal outdoor facilities
While it's going to be hard not to fall in love with your serviced apartment, to make sure that you're 100% comfortable, Levande also offers a Change of Mind Money Back Guarantee.
Please refer to Change of Mind Money Back Guarantee.
*Prices correct as at 16/11/23. Exit fees and other charges are payable. For details call 1800 72 71 70. Subject to availability. Photographs, illustrations, and virtual tours are indicative only. Furniture and accessories not included.
Availability of contract options depend upon the village and the type of home. The entry payment and fees payable are based on the contract option you choose. Usually, you will pay a departure fee when you permanently leave the village. You may also be entitled to a share of any capital gain (or required to share any capital loss) with the villager operator. Please refer to the residence contract for the full terms and conditions.