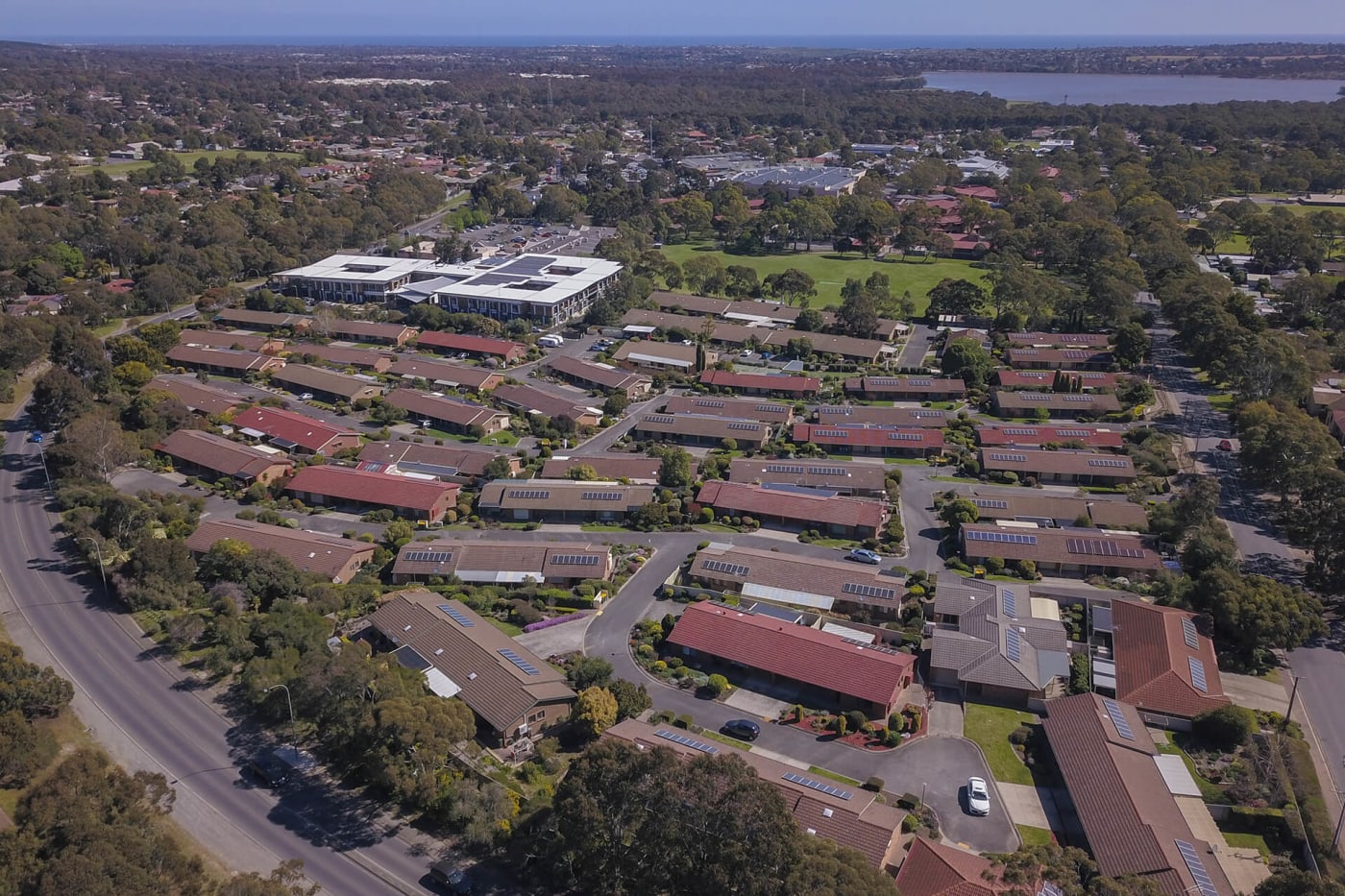 With location comes lifestyle, and Unity will keep you living life to the full. Enjoy your days with a trip to the local gardens, a round of golf or catching up with friends at the local hot spots.
From the Thalassa parklands, shopping, recreation and local watering holes – live amongst everything you could possibly want at Salford, nestled in Aberfoyle Park. We've even selected a few of our favourite options to fill your days!
Aberfoyle Hub Shopping Centre
Location: Cnr Hub Drive & Sandpiper Crescent Aberfoyle Park
Phone: 08 8212 8888
Website: https://www.aberfoylehub.com.au/
Known to the local community as simply 'The Hub', Aberfoyle Hub Shopping Centre is a prominent neighbourhood fixture for all your daily needs, produce, shopping, dining and entertainment desires!
So much more than just the local shops, there are a few must try dining options that we just have to share with you:
Hub Fine Foods – Your go-to café for quality coffee, baked goods and breakfast (have a look at the reviews!) in a friendly, comfortable atmosphere that is popular for casual catch ups with friends.
Aberfoyle Hub Tavern – This bistro is a favourite amongst locals for good ol' catch ups, good times and classic pub food.
The Duck
Location: 393 Main Road Coromandel Valley
Phone: 08 8278 7100
Website: https://duckinn.com.au/
Described by the local community as a 'little gem' in the beautiful Coromandel Valley, The Duck is a charming, relaxed Adelaide Hills pub that is perfect for catching up with mates, having a family meal or celebrating a special occasion in a vibrant atmosphere.
In the cooler months, nestle yourself in this delightful venue with its open fireplaces surrounded by comfy chesterfields, a picturesque veranda, private atrium seating, open plan dining and an adjoining front bar.
Enjoy the old pub favourites, extensive range of local and imported beers, wine and cocktails amongst new friends, just like our residents!
Thalassa Park & Gardens Location: Windebanks Road Aberfoyle Park Phone: 08 8384 0666 Website: https://www.onkaparingacity.com/Community-facilities-support/Venues-facilities/Parks/Thalassa-Park Sitting atop rolling green hills is Thalassa Park and Gardens. These grounds boast a unique history for the local community and its visitors. The name 'Thalassa' comes from Ancient Greece, meaning 'I see the sea' or 'view of the sea'. Looking west from the park's highest point, it's easy to see where this name came from when you have a beautiful, distant view of the district's stunning sweeping coastline. Plan your day at Thalassa with friends, whether it be a walk or bike ride under the sheltered trails and paths, or a delightful picnic at one of their many green spaces. You might even plan a special day out with the grandchildren and experience the Storybook Walk together – a sculpture park celebrating Australian writers and poets by bringing characters from the pages of children's books into life. Sit back and enjoy the serenity, read a book or get some exercise in. Thalassa has a special little something for everyone. Flagstaff Hill Golf Club Location: Memford Way Flagstaff Hill Phone: 08 8270 2300 Website: https://www.fhgc.com.au/ Set amongst two natural creeks studded with old gums and native shrubs you'll find the picturesque 19-hole golf course of Flagstaff Hill. There's nothing like starting your day with a round of golf with your mates followed by a winddown session in the Clubhouse for an afternoon drink, catch up and meal. Whether you'd like to play a round or have a practice, this 19-hole golf course also has a full-length driving range and a recently developed state of the art chipping, pitching and bunker area. So, who's up for a round?!