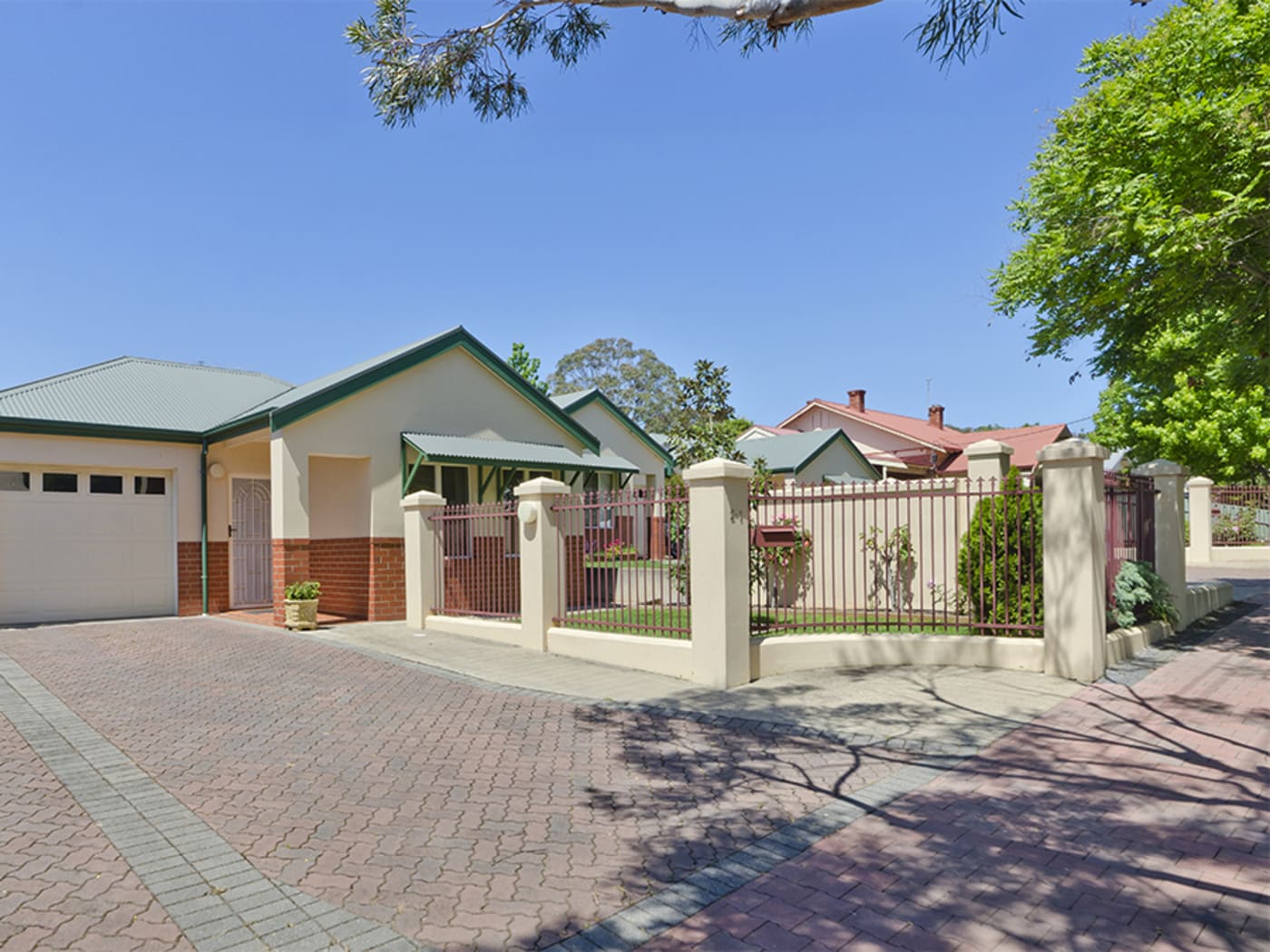 With location comes lifestyle, and The Villas on Milton Ave will keep you living life to the full. From parklands, golf, local shopping and dining – you really are living amongst everything you need!
Here are a few of our local favourites we know you will enjoy – all part of your City of Unley!
Mount Osmond Golf Club
Location: 60 Mount Osmond Road Mount Osmond
Phone: 08 8379 1674
Providing a truly memorable golfing experience for both members and guests since 1927 (even to the World's greatest cricketer Sir Donald Bradman and Holden founder Sir Edward Holden for many years) is Mount Osmond Golf Club. This course is blessed with stunning views of the City, Mount Lofty Ranges and coastlines, and it's only 6km from our community.
Whilst proud to be traditional, this course ensures it remains current and up to date. Whether you choose to become a member yourself or make a public booking when you feel like a hit, you and your friends can head on down and enjoy this picturesque course, outstanding facilities and daily competitions on offer. And while you're there, maybe have a sneaky drink or two to experience the social feel of this fabulous golfing community.
Adelaide CBD
With public transport conveniently located right at our front door, one would be crazy to say no to a trip to our CBD. Round up the group and make a day of it, why not?!
First stop is Adelaide Central Market – our local go to. This is one of the largest fresh produce markets in the southern hemisphere, buzzing with atmosphere, life and colour all round. With a variety of fresh seafood, cheeses, breads and baked goods, this place is perfect prep for an afternoon wine and catch up. Here's a little locals tip – head down later in the day to pick up a great deal!
Or, why not meet up with family towards the end of the CBD and stroll amongst the nestled streets of Chinatown? You will be amazed with what this place has to offer. Experience their world-renowned international cuisine that boasts some of the most diverse and traditional gourmet foods found at these restaurants, cafes and wine bars.
Then there's the gorgeous Rundle Mall, showcasing global brands along with local favorites - this is seriously the heart of shopping, dining and entertainment. Rundle Mall is full day with a girlfriend to enjoy a stroll of the mall, a spot of window shopping and a little vino while listening to the local buskers. Like 'they' say – expect it all at Rundle Mall!
Glen Osmond Road
Location: Glen Osmond Road, Fullarton
At Villas on Milton, you really are loving amongst it all. With Glen Osmond Road one street over, you can enjoy convenient access to the local shopping strip that features a grocery market, pharmacy, restaurants, cafes and more!
So enjoy the everyday conveniences of some light grocery shopping or filling that script with ease. Or get amongst the strips social eating atmosphere and enjoy the likes of Noi Vietnamese or Hispanic Mechanic.
What do you feel like tonight? Wok-tossed snake beans, vegetarian spring rolls, chilli salt lamb ribs and pork fried rice? That's Noi Vietnamese! If it's a hearty Latin American and Mexican fiesta you're after then Hispanic Mechanic has got you covered!
There's so much to enjoy on this shopping strip and the convenience of its location will just keep on giving!
Waite Conservation Reserve
Location: Waite Rd, Urrbrae
Dedicated to conservation, is Waite Conservation Reserve located in the Adelaide Hills, less than 10km from our village.
Whilst we all love walking around our local shopping centre, it's so therapeutic to get outdoors and let's face it, better for our souls and our wallets!
Open from dawn to dusk, choose your time of day and grab your backpack, some walking shoes and a buddy! Head on down to experience 121 hectares of conservation reserve that is home to hundreds of species of native plants as well as kangaroos, koalas and echidnas and more. Don't forget your camera!
One great thing to keep in mind about a good walk is that it doesn't need to be strenuous. You and your friends can walk at a steady pace and have a great catch up in nature. Or, invite the grandchildren for a visit and snap some pictures with the animals!
The Conservatory Garden and Home
Location: 80 Unley Road Unley
Phone: 08 8272 9657
You will not want to leave! Grab your green thumb and your neighbour, and head just 3.6km down the road to The Conservatory Garden and Home store.
The Conservatory Garden and Home is a multi-awarded Australian retail store that has established a 45+ year reputation for providing quality plants, garden accessories, homeware and gifts with exceptional personal service, sound advice and a shopping experience like no other.
Here you will be able to add that touch of colour to your beautiful back garden, buy that special someone the perfect gift or beautifully boxed gift voucher, or of course shout yourself a little something!
Centrally located on Unley Road there's no need to rush home when you're amid restaurants, cafes and specialty shopping stores too. Find out why the locals say only on Unley Road!