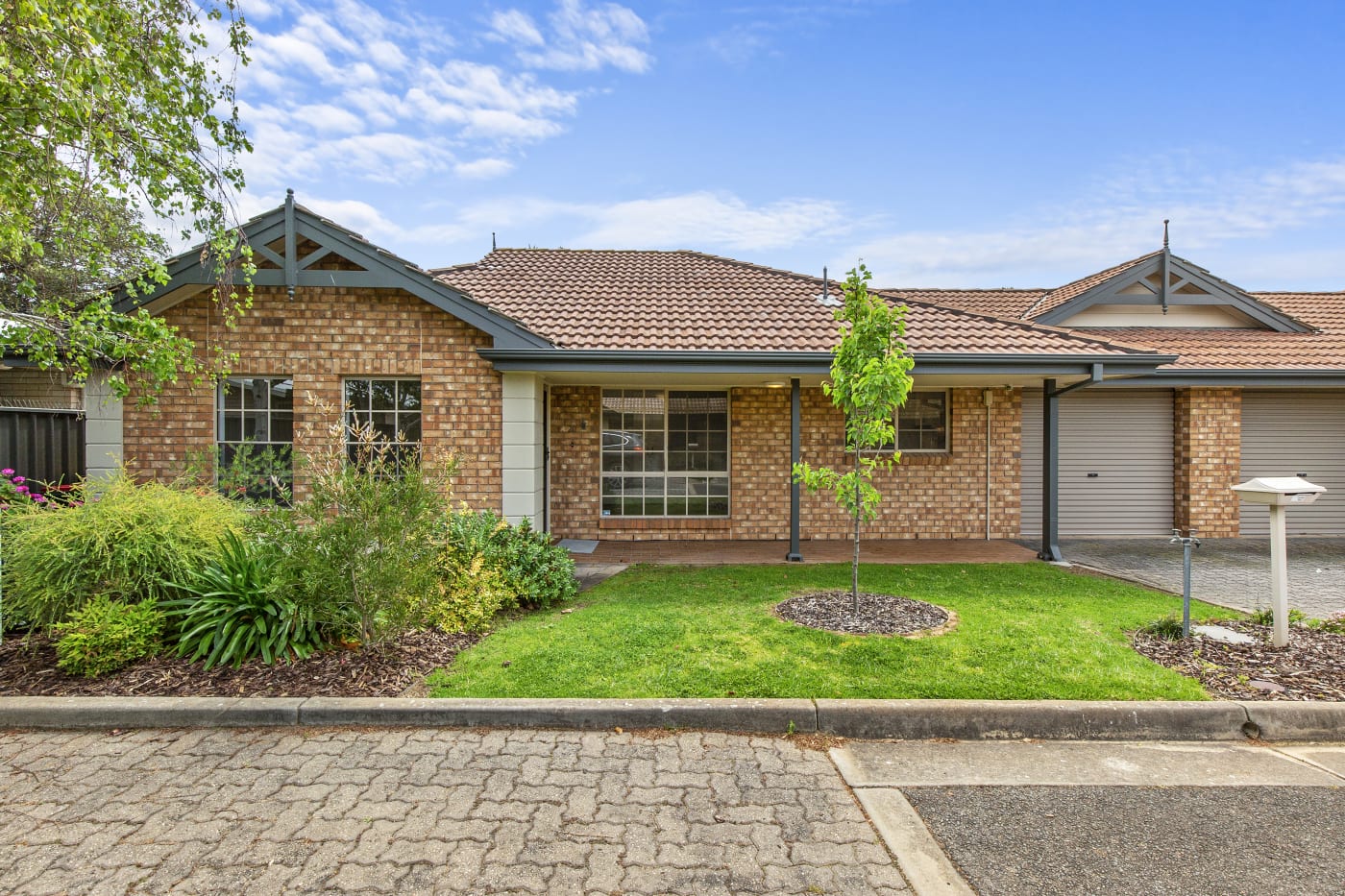 With location comes lifestyle, and The Villas in Brighton will keep you living life to the full. From beaches, golf, shopping centres and dining – you really are living amongst everything you need!
Here are a few of our local favourites we know you will enjoy – all part of your City of Holdfast Bay!
Glenelg Golf Club
Location: James Melrose Road Novar Gardens
Phone: 08 8295 3793
Ranked inside Australia's top 40 golf courses, Glenelg Golf Club offers a true world class challenge and is recognised as one of Australia's premier golfing facilities. Strategic design elements and impeccable turf quality provide a memorable challenge for all players.
For our residents here at Villas in Brighton, this beauty is only 8km away. Enjoy a hit with friends, casual drink or formal dinner chosen from their exceptional menu at Pinehill Bistro. Get amongst your community in a relaxed atmosphere and take in the breathtaking views across the Adelaide plains.
Everyone is welcome, so make this Club yours!
Brighton Beach
Location: Beach Road Brighton
Plan a day with your precious loved ones and meet 1km down the road at Brighton Beach. With a long jetty stretching over the sandy beach and patrolled lifeguards, Brighton Beach is a great place for a day out, a picnic, a catchup over a walk or a safe dip in the ocean.
Put one put in front of the other and feel the sand between your toes as you get some fresh air and maintain your health. Perhaps finish your warmer days with a dip in the ocean followed by a walk along the paved esplanades, leading right to local cafes and pubs. What better way to watch the sun set than behind the sea with a nice wine or beer?
Brighton Beach, it's your local beach to enjoy how you see fit!
Brighton Central
Location: 525 Brighton Road Brighton
Phone: 08 8297 2400
Website
Brighton Central is your place to shop and the best part is, it's only 1km up the road! The team at Brighton Central are there to provide you with quality products and personalised service. Enjoy the freshest produce, get to know your local butcher for the best cuts at Brighton City Meats, or get your top-quality seafood from Brighton Fresh Seafood.
You'll love the opportunity to browse their fashion and homewares stores or sit back and enjoy a coffee and a catch up with friends. Maybe it's some me time you're after, so take yourself for a pamper session at Oasis Nail Salon – yes, I might go red today please!
Now don't forget you're hosting afternoon tea this afternoon, so why not pop into Bluebird Bakery for some delicious baked goods. That'll keep the guests happy.
Like the locals say, there's something for everyone at Brighton Central!
Coast Park
Location: Coast Park
Ah, that feeling of the great outdoors! It really does leave you feeling physically and mentally refreshed, doesn't it? Lucky for our residents at Villas in Brighton, we've got Coast Park 9km away and it's the perfect place to get outdoors with friends to explore some of the incredible natural spaces, history and culture on offer.
Let's kick off on a light stroll, a little jog or a cycle along the picturesque pathway that travels our coastline from Glenelg North to Kingston Park. There are many resting points along the way so you can take five, take in the views or enjoy the beautiful art sculptures.
For those wanting something a little more formal, why don't you grab a friend and enjoy one the self-guided walking tours around the most magnificent Victorian mansions and summer gardens of Glenelg.
The Strand Cafe
Location: 108 Jetty Road Glenelg
Phone: 08 8376 9222
Having earned multiple accolades through the years, The Strand Café is only 5km's up the road. This popular café is well known in the community and continues to inspire with its creative Mediterranean menu, that has a little something for everyone.
With a team that will always make you feel welcome and comfortable, this local charm is a great place for a quick catch up with a friend or a more fulfilling lunch or dinner with visiting family.
Welcome to The Strand – where good food and good service lives!