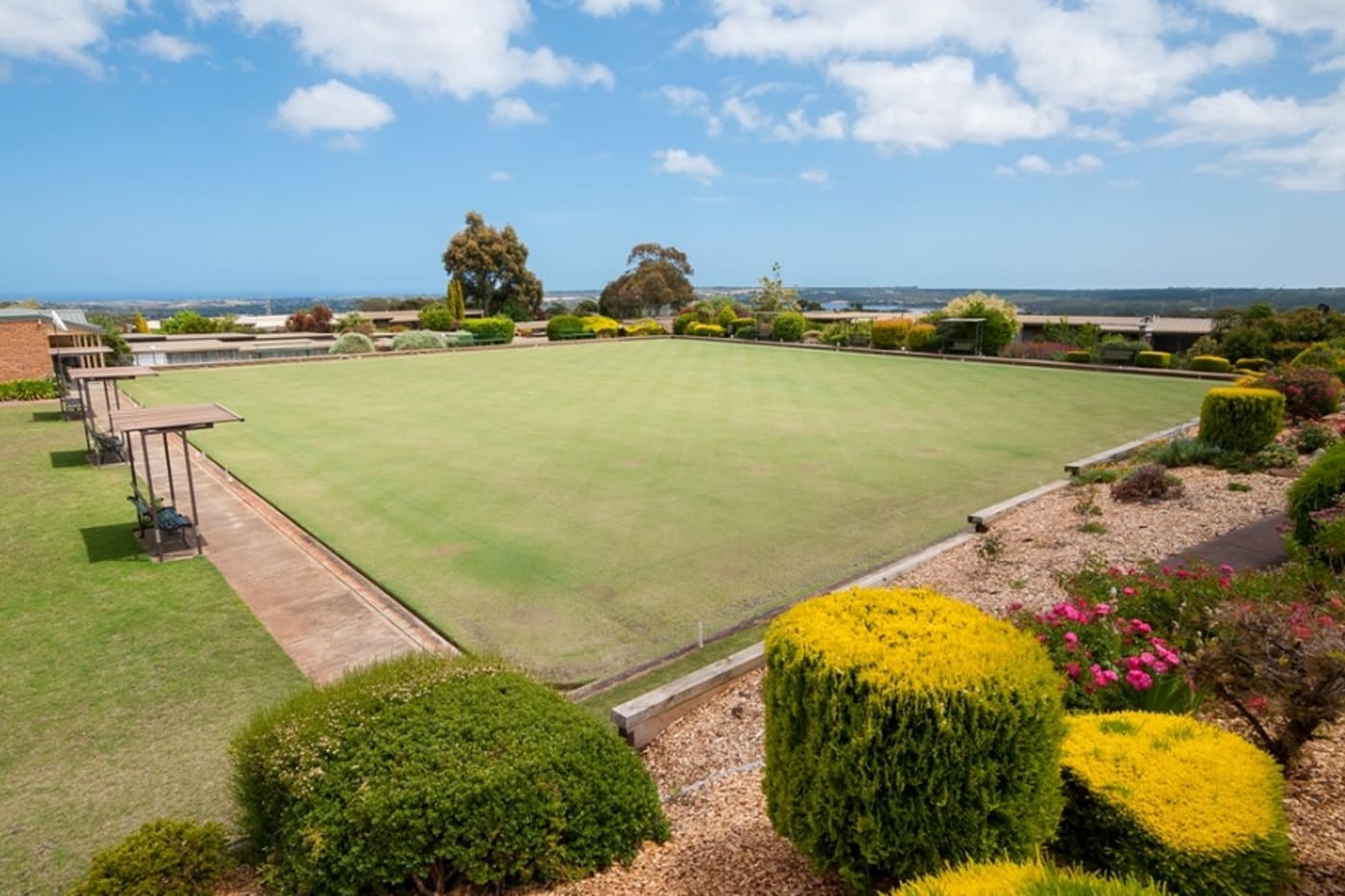 With location comes lifestyle, and Hillsview will keep you living life to the fullest. From golf, wineries, shopping centres and dining – you really are living amongst everything you need!
Only a hop, skip and a jump away, you have so much to enjoy with family, friends and your local community. Enjoy your days with recreational activities, shopping and scrumptious local cuisines.
Here are a few of our local favourites we know you will enjoy – all part of your City of Onkaparinga!
Flagstaff Hill Golf Club Inc.
Location: Memford Way Flagstaff Hill
Phone: 08 8270 2300
Website: https://www.fhgc.com.au/
We just love the motto at Flagstaff Hill Golf Club – "a place where golf and community meet". The Flagstaff Hill Golf Club is set amongst a picturesque landscape of old gums following along two natural creeks, only 4kms from our community.
Enjoy an early morning on the green, or a mid-arvo tee off with a bunch of your village friends. After a game, members can meet and relax in the large modern clubhouse that adequately caters for members and guests including a member's lounge and a large dining room.
With approximately 750 members the club currently has a type of membership available to suit your playing needs, plus, the club also supports Golf Australia's 9-hole competitions and membership!
Now, who's up for a round?
Westfield Marion Shopping Centre
Location: 297 Diagonal Road Oaklands Park
Phone: 08 8298 1188
Website: https://www.westfield.com.au/marion
We all love a good shop, and fortunately for us here at Hillsview, we have access to the Westfield Marion Shopping Centre, 11.8km away.
In just one day at Westfield Marion you can pick up your groceries, have a quick bite to eat at Teamazing, enjoy a spot of shopping at one of the many retailers, meet a friend for lunch at Soonta, catch a movie at the cinemas then head on home and pop your feet up! After you put away the groceries, that is!
I wonder what is on at the cinema right now?
Horndale Winery
Location: 41-45 Fraser Avenue Happy Valley
Phone: 08 8387 0033
Website: https://www.horndalewinery.com.au/
Feeling like a little sip and some sunshine? Then we suggest gathering a group of friends, driving 3km (or arranging a taxi!) and head to Horndale Winery.
Established in 1896, Horndale Distillery & Wine Cellars is one of the oldest vineyards/wineries in South Australia, owned and operated since 1984 by the Albrecht family. One acre of the original vineyard remains - planted with red Frontignac grapes. These grapes are used to make Horndale's feature wine Old Horndale Brandy Wood Frontignac. In addition to this small crush, additional grapes are purchased from premium grape growing areas such as McLaren Vale and Langhorne Creek.
Phil & Nolleen Albrecht are the second-generation owners with first gen'er, Jean, still happy to pour a sample for locals just like you – cheers!
The Duck
Location: 393 Main Road Coromandel Valley
Phone: 08 8278 7100
Website: https://duckinn.com.au/contact/
Only 6km away in the Adelaide Hills you'll find yourself a hidden little gem in the beautiful Coromandel Valley, called The Duck.
The Duck is a charming, relaxed venue for lunching with a fellow resident, enjoying a family meal or to celebrate that special occasion.
Featuring open fireplaces surrounded by comfy chesterfields and a picturesque verandah, you'll be suitably comfortable while you enjoy the extensive range of local and imported beers, wine and cocktails provided by a team of friendly staff. It could just be your new local!